I like when people do the Catch this number and win blah blah! It's exciting.
So I wanted to join in!

First person to catch 90,000 pageviews (Or closest to it) wins these!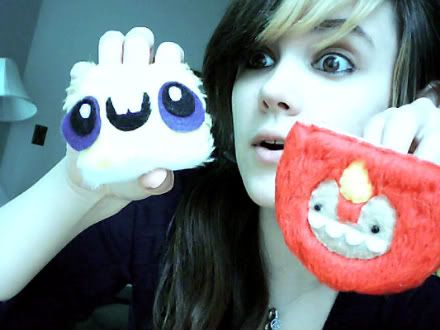 A yellow monster baby, and a monster coinpurse with Love & a Sandwich buttons inside! Sorry about the crappy webcam picture, the monster baby is yellow I promise!
So keep an eye out for the 90,000!
If you catch it, get a screenshot and send me the image link! Or you can upload it to your DA & send me that.
To get a screenshot on a PC press Prnt Scrn (Print screen) & you can copy paste it into Paint/Photoshop/etc and save it. If you have a Mac I don't know how to do it, sorry!

PLUSH SHOP.
|
LUMP SHOP.
|
BLOG.
|
TWITTER
|
MYSPACE.