Doing another Kiriban!
Catch the 150,000th pageview on my page & win your choice of a pocket yeti: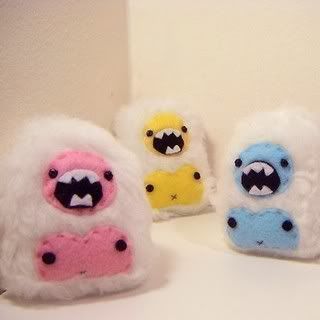 OR a monster baby!
Get a screen capture of the page with
150,000
views & leave it in a comment on this post!
If no one gets exactly that number, the closest to that will win!
Good luck!


SHOP. | BLOG. | FLICKR. | TWITTER | FACEBOOK.